The Legendary Lost And The Only One Left Mystical Stone
A downloadable game for Windows
Made for Community Game Jam 2019
Theme: "The game is a liar"
WARNING: This is a jam version. It's not complete and has numerous defects. After the jam period, there will be an updated more playable version and with more content.
About this game
In this game you must expect the unexpected. Playing as Gary in a liniar various 2D world, you discover something that will change your perspective entirely. The Narrator will be always there to assist you in your journey.

About this experience
This is a game that me and my partner, Ady26 (https://ady26.itch.io/) made it in a single week for the Community Gam Jam 2019. This was our first game jam and we really enjoyed making it. Because of the time limit there is room for improvements, and we want to continue this project on the future. Also, we have put a lot of effort into it (every day we woke up early, we worked and then slept). The last part is a little bit too hard because we didn't had the time to test it right. After the submission rating period there will be an update that will solve all the gameplay bugs, will add a skip feature for the dialogues and it will have more content.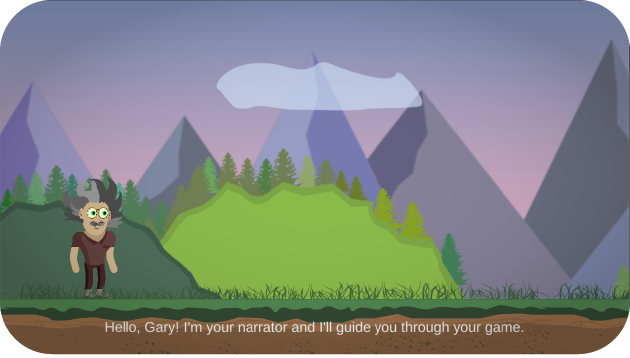 Download
Click download now to get access to the following files:
The Legendary Lost And The Only One Left Mystical Stone.rar
26 MB